SEO – Search Engine Optimization
Show a sustainable online presence
Searched and found
Comprehensive optimization
We are certified Google Partners
Without search engine optimization, modern companies are unable to reach their target group in the best possible way on the Internet. As a professional agency for online marketing, we offer you comprehensive advice on SEO and the implementation of the agreed goals. A complete analysis of the current situation precedes the optimization of your website. In the end, your trust in esc mediagroup will give you a product that your customers will find better online and is therefore responsible for increasing sales and the growth of your company.
Professional planning and implementation
Every search engine optimization is divided into two overarching measures: on-page optimization and off-page optimization. We offer you both the planning and the implementation of both SEO groups in the best possible quality and always on time. We maintain high-quality, relevant content in your existing website and make internal links. At the same time, this increases the relevance of your page from the perspective of the SEO criteria and the usability for your customers and visitors.
Upon request, we will be in contact with you during the planning and implementation of the goals to inform you about the progress of our work. As a result, you get a website that is found much better and therefore has a larger number of visitors. Especially with the commercial use of your website, you must not forego this bonus through SEO.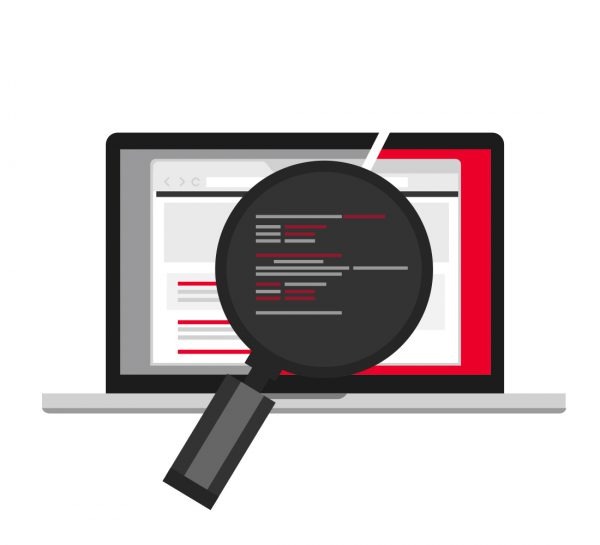 SEO – Onpage Optimization: Design website technically and content search engine friendly
Successful on-page optimization is only possible if content and technology merge on your website in the best possible way. Older websites, in particular, no longer meet the technical standard that search engines expect today to give them high relevance. Even small details – such as confusing menu structures, incorrect or missing meta information or the use of outdated plug-ins – lead to a poorer ranking compared to your competitors today.
In terms of content, the website must also meet current expectations – through highly relevant, unique content that is perfectly legible for both people and machines. We remove redundant, possibly duplicate content and, by integrating a powerful content management system, ensure that you can integrate content more easily and quickly in the future. In short, we also carry out all work on the content level that is necessary for modern on-page optimization.
SEO – Offpage Optimization: Use Google products and other channels correctly
Today, your website is only a small part of a larger network of marketing instruments. We optimize the findability of your website on external channels. These include various Google products – social networks such as Google+ – as well as Facebook, Twitter and similar channels. Among other things, social media can contribute to the growth of your company today if you combine the synergy effects of social media with high-quality onpage optimization. The esc mediagroup helps you to achieve these goals.
In addition, external content from other users influences the ranking of your website. Recommendations on blogs and websites increase the relevance of your website to Google, Bing & Co. and therefore have a positive impact on your ranking. Products like Google Search Console help to find errors on your existing website and thus ensure that every subpage can be found. We are happy to take over this important part of a complete search engine optimization for you.
Identify optimization potential with Google Analytics
Are your marketing campaigns successful? Where does the majority of your users come from and at what time of the day are they active with you – and how long do the users stay with you on average? We make this and other information visible by using Google Analytics. We uncover optimization potential and thus create the basis for reliable, permanently usable success monitoring of advertising campaigns and your website as a whole.
We use it to check the development of your website in real time and make the success of social media measurable as an advertising tool. By knowing where to best reach your customers and which channels only offer you a negative ROI, you can bundle investments in the right places and sell off unprofitable advertising channels. The extensive data sets from Google Analytics help to achieve this goal and to control the effectiveness of our search engine optimization.
Our approach
In order to be able to perform onpage optimization and offpage optimization at a high quality level, we have developed a reliable, step-based system for our customers. This system allows us to give each customer the best possible advice and then take all measures for the implementation of the subsequent SEO.
Actual Analysis
What are the technical and content conditions and where is there potential for optimization? In this phase we analyze the existing website in detail. We will then share our findings with you and, at the same time, make recommendations for how to proceed. They receive comprehensive advice and are involved in decision-making. Do you lack the necessary expertise in the field of online marketing? We also advise customers without a technical background. You will see that through the expertise of esc mediagroup you will quickly see why your website does not take advantage of existing SEO potential and why a revision is necessary.
Concept
The conceptual design encompasses everything that defines a modern website: We create a layout for the later web design and are happy to give you an insight into our design. First-class web design, which can be navigated perfectly on both mobile devices and the classic desktop PC, serves as an important component for high-quality SEO. In addition, we take care of the provision of relevant content and develop the technical programming of your website. By creating the concept as detailed and precise as possible, you get an early insight into the finished website. This ensures that we deliver the project to you on time.
Implementation
In this phase, we take all the insights from the analysis and the finished concept and implement these components in reality. The use of state-of-the-art tools for web design, content creation and programming allows us to create the website you want quickly and in a technically excellent condition and finally to hand it over to you. During the implementation we try to get as close as possible to the concept we have created. This reduces the need for change requests on your part and ensures faster delivery of the finished project to your company.
Control
The best resolutions do not help if the result is not convincing. After creating the website, we use tools such as Google Analytics to measure the success of our optimization measures. As a rule, an immediate improvement in the number of hits can be observed. Other indicators within this tool also indicate that your website now complies with the current standard of SEO. If this is not the case, we will work again to permanently improve any poor performance in key areas. In the end, you will definitely get a significantly improved, easily findable website that will delight your target group.