SEA – Search Engine Advertising
Address potential customers when they are looking for your products or services
Inform potential customers about new products when they surf the Internet on different websites
Cost control down to the last cent
Start or pause campaigns at any time
Location and language-dependent delivery of the campaigns
We are a certified Google Partner
"See and be seen" – in hardly any area is this more true than on the Internet. Would you like your products or page to be found? Gaining new customers who are already looking for exactly what you can offer? With Google Ads and Bing Ads, you have the opportunity to place your ads in a targeted and effective manner.
But what are the advantages behind SEA for you as a company, association or even private person?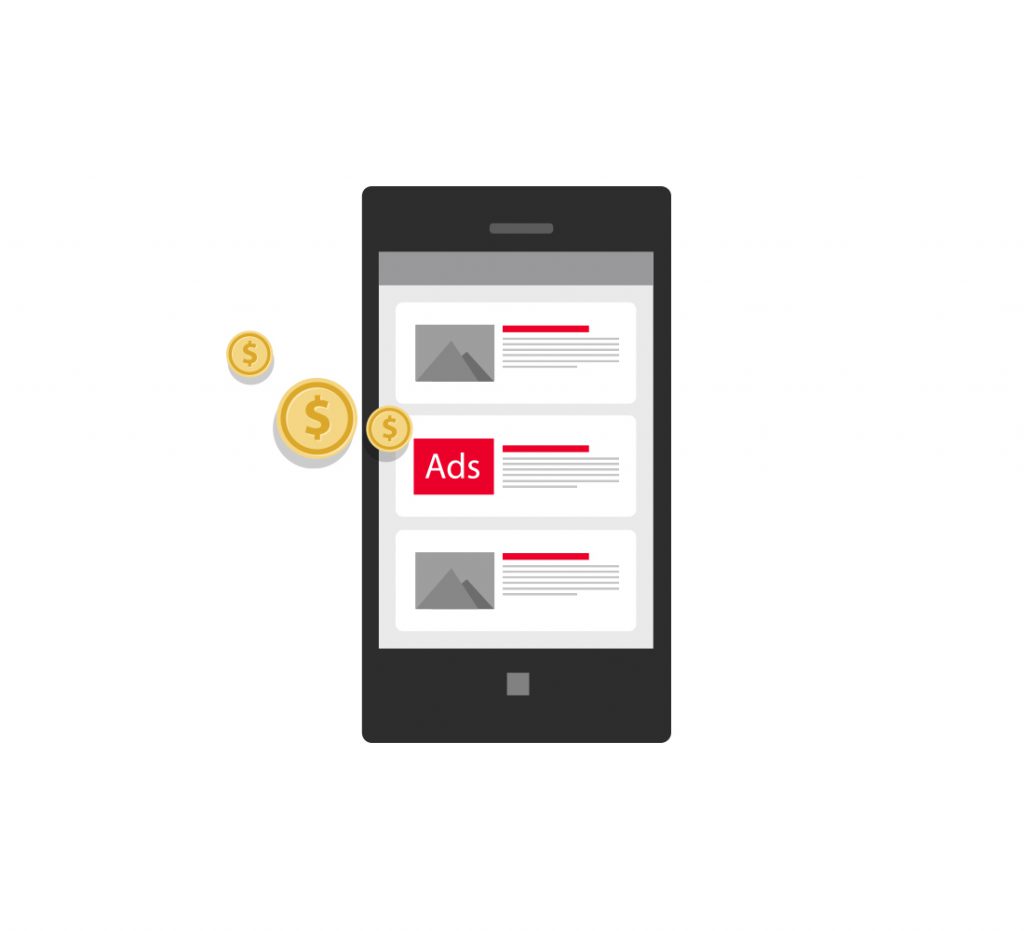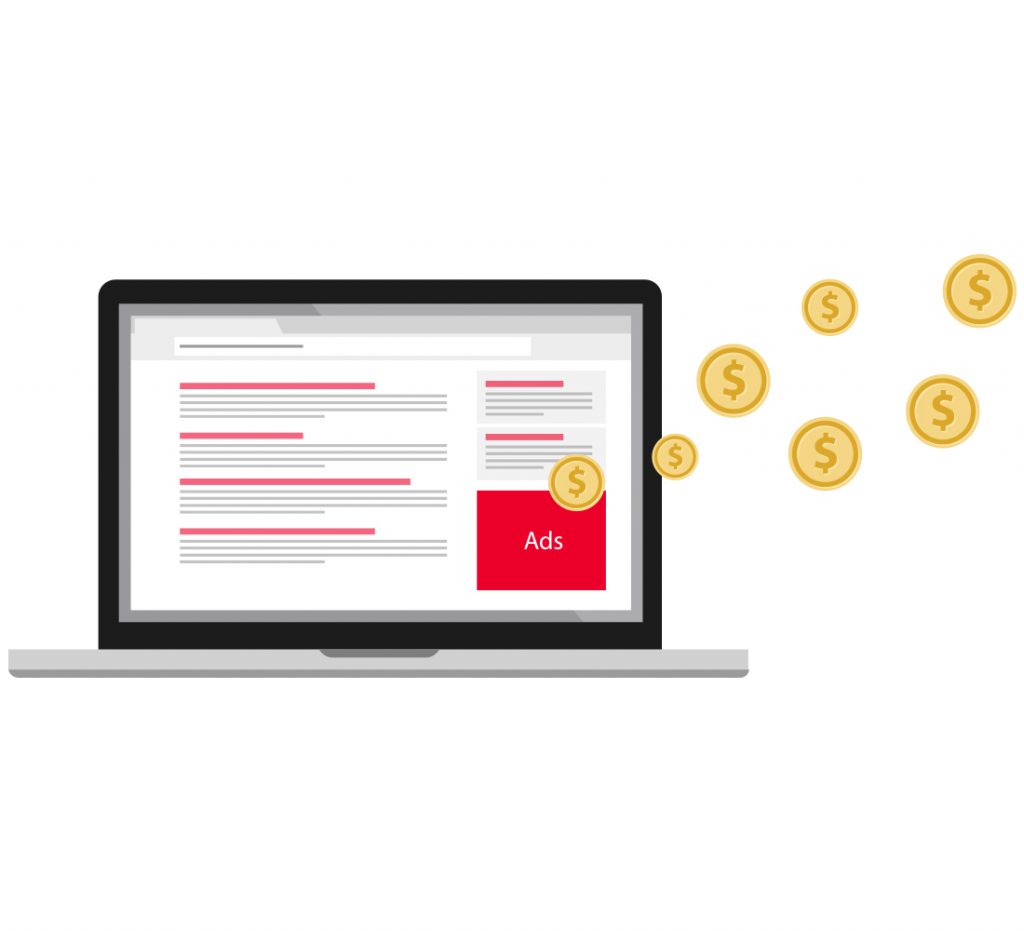 Google Ads
Target potential customers
With Google Ads, your ads "land" at the right address. This is due to the keywords that can be assigned and that the potential customer has to search in order to see your ad in the first place. But not only the keywords determine whether a customer gets to see the ad. You can "fine-tune" your advertising campaign using other parameters (such as geographical, linguistic or temporal factors).
Inform potential SEA customers about new products on Google partner sites
Your ad campaign with Google Ads is not just limited to Google itself. You have the opportunity to inform interested parties and potential new customers about new products on the partner pages and to make them aware of yourself and your company.
Always keep an eye on the budget
In times of strict controlling and cost control, it's easy to split your budget with Google Ads. This allows you to control exactly how much money you want to spend on your ads each day. Google Ads has its own mechanisms that regulate the placement of ads in such a way that an increased demand on one day is covered as well as an unused budget on another day. So you can expect no unpleasant surprises at the end of the month.
Modify SEA campaigns flexibly at any time
With Google Ads, you can pause, start, stop, or simply start a new campaign at any time of the day or night. This flexibility ensures that you can react to developments at any time. After all, the competition is not sleeping and that requires quick adjustments and modifications if you want to keep ahead with your campaign.
Location and language dependent delivery of the SEA campaigns
Would you like to address potential customers from your location? Or only win new German speaking customers? No problem, because with Google Ads you can set the location and language precisely and thus ensure that your campaign or ad arrives exactly "in the right place".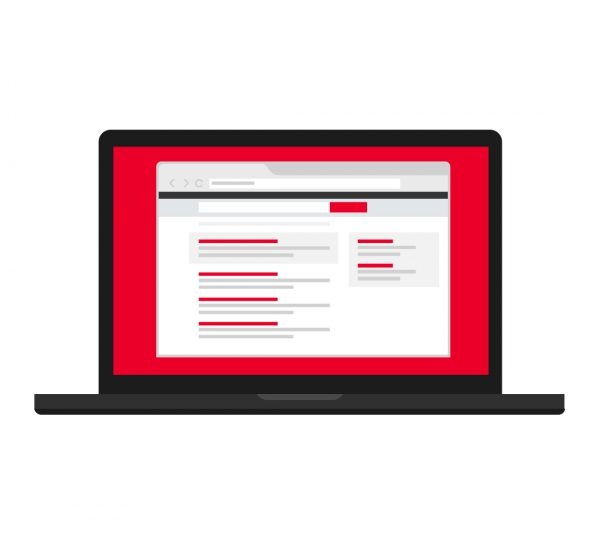 Google Ads channels
Google Ads is characterized by its versatility. Not only can you run ads and campaigns on Google's own pages, there are of course other platforms and options available that you can use to advertise your product or company. We want to briefly examine which of these are exact. Depending on which channels you want to play with your campaign, this can have a major impact on your reach as well as the costs involved. It is therefore particularly important to know where your potential customers are "sitting". The good thing about Google Ads? You can expand the channels at any time, but you can also switch them off again if the campaign on a channel does not bring the desired results.
Google Search Network only
Would you like to get your potential new customers and prospects to take a specific action? Would you like to "tap" those Internet users who have already actively searched for a specific term? Then the "Search Network Only" option is perfect because it reaches users who are already searching for your services or products on Google and Google pages.
Your ads will then be shown when the user googles for a certain keyword that you have previously defined in connection with your campaign.
Google Display Network only (GDN)
Would you like to reach a large user group and increase the awareness of your website? Do you know your potential target group and want to start exactly where they are on the net? Do you already know a little about Google Ads and its functions and see a chance to use the full range of functions? Then it's worth taking a look at the Display Network campaign option. Here your ads are displayed exactly on the websites and apps that have a direct content-related relationship to your company or the products you offer.
To give a graphic example: imagine you own a fashion label and want to advertise your latest collection. With the "Display Network Only" option, your campaign will appear on fashion blogs, fashion sites and similar sites and thus achieve exactly the mass you want to see on your site!
Search network with display selection
In order to reach a maximum of potential new customers and users, the option "Search network with display choice" is recommended. This way you can reach both visitors to Google and Google partner websites that are part of the AdSense program. As with "Search Network only", you can set different keywords and a budget, create ads and set bids.
If you've previously launched Search Network only campaigns, you'll be happy to see the potential increase in conversions. Of course, the higher frequency of ads also increases costs. By the way, you can easily switch between the different options for your campaigns in your Google Ads account at any time.
SEA shopping
Would you like to present your products to a wide audience and do this immediately when they google for the product name or other keywords you have defined? The Google Ads Shopping function ensures that your product including product image, price and other information is displayed in Google's "Shopping" tab. In addition, one click is enough for potential customers to get to your page. The SEA shopping ads ensure that potential buyers immediately get an idea of the product and you can generate more clicks from qualified leads. It has been proven that, in contrast to text ads, numerous companies were able to significantly increase their clickthrough rate through shopping ads. Among other things, this is due to the product image and the "tangible" information that can immediately lead to a reaction.
SEA video
Especially if you want to reach a young audience, a Google Ads option has become increasingly important in recent years: video ad formats. YouTube has become one of the top addresses when it comes to reaching potential customers. With your video campaigns, you can reach the masses who are already safely online and tend to click on if interested. The video or text advertising can be presented before the video, several times in the middle or on the YouTube website. In this way, you can increase your level of awareness, advertise new products and keep your finger on the pulse.
Universal app campaign
A developed app can only be used for something if it is also downloaded. Of course, the potential downloaders first have to know that this app is available. For such cases, Google Ads provides a universal app campaign with which you can advertise your app on the Google Display Network, on Google Play, on YouTube or simply in Google Search. The app campaign will find your app and increase the likelihood that it will be downloaded.
Microsoft Bing Ads
Bing Ads is an advertising platform from Microsoft that is used on search engines such as Bing or Yahoo! SEA advertising can be placed. However, due to the comparatively small market share, many advertisers still choose the market leader Google. But in some cases it is worthwhile to use Bing Ads to reach those users who are not only on Google. The way it works is very similar to that of Google Ads, the customer pays for each click on his ad.
A practical feature that Bing offers is that existing ads can be easily imported from Google Ads. It should also be noted that Bing Ads have a significantly higher market share in some other countries than in Germany. This can increase traffic. Since the search engines Bing and Yahoo! Compared to Google in terms of reach, Bing Ads should be seen as a useful addition for advertisers.